Posts for: June, 2015
By Bill Johnson, DMD
June 17, 2015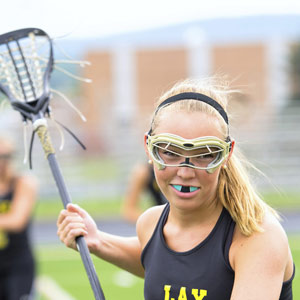 Since boxers first began using them a century ago, athletic mouthguards are now standard safety equipment for most contact sports. Without them, dental injuries would skyrocket.
But a recent study in the peer-reviewed journal, General Dentistry, indicates there's another important reason to wear a mouthguard for contact sports or exercise: you may be able to significantly reduce your risk for a mild traumatic brain injury (MTBI), better known as a concussion. It's believed the mouthguard absorbs some of the force generated during contact, resulting in less pressure to the brain. That reduction is even more significant if your mouth-guard has been custom-made by a dentist.
That last finding is important, because not all mouthguards on the market are equal. There are three basic categories of mouthguards — stock, "boil and bite," and custom. Stock mouthguards come in limited sizes; they're relatively inexpensive, but they provide the least level of protection. "Boil and bite" can be customized after purchase to the wearer's bite, but they don't always provide complete coverage of back teeth. Custom mouthguards are designed and fashioned by a dentist; they're relatively expensive (running in the hundreds of dollars), but there's ample evidence they provide the highest level of protection from mouth injuries.
The General Dentistry study also corroborates custom mouthguards' effectiveness in preventing concussions. The study followed approximately 400 football players from six different high school teams. While all the players wore the same type of helmet, half of them wore custom-made mouthguards and the other half wore stock guards. 8.3% of the athletes wearing stock guards experienced a concussion injury; by contrast only 3.6% of those with custom guards sustained an injury — greater than half fewer occurrences.
The study also highlights the need not to rely solely on helmets or other protective headgear for concussion prevention. It's important to include mouthguards along with other athletic protective gear to lower injury risk as much as possible.
So when considering how you can provide the optimum injury protection for you or your child, be sure to include an athletic mouthguard, preferably one that's custom-made. We'll be happy to advise you further on what you need to know to prevent traumatic dental injuries, as well as concussions.
If you would like more information on custom-fit mouthguards, please contact us or schedule an appointment for a consultation. You can also learn more about this topic by reading the Dear Doctor magazine article "Mouthguards."
By Bill Johnson, DMD
June 02, 2015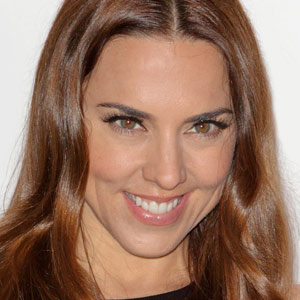 As a member of the best-selling pop group Spice Girls, Mel C (AKA Sporty Spice) enjoyed her share of musical superstardom. At the band's peak in the Nineties, the young singer's signature look featured baggy sweatpants, an assortment of tattoos, a nose stud and a gold-capped incisor, front and center in her mouth. Today, Melanie Chisholm is still singing — but now she's a mom, an amateur triathlete… and that gold tooth is just a memory. Not only that, her smile looks more evenly spaced and whiter than it did when she was referred to as the "tomboy" of the group.
What happened? In our view, it all boils down to changing tastes — plus a little bit of help from dental professionals. As the "wannabe" singer proves, there's no single standard when it comes to making your teeth look their best. Your own look is unique to you — and your smile can reflect that individuality.
For example, crowns (caps) are substantial coverings that may be placed on teeth when they are being restored. They are available in three types: gold, all-porcelain, or porcelain-fused-to-metal. The latter two are tooth-colored, while the gold is — well, shiny like gold bling. Which one is right for you? In many cases, it's your choice.
Likewise, dental veneers — wafer-thin shells that can correct cosmetic issues by covering the surface of your teeth — can be made in a variety of shades. Their hues may range from natural ivory to Hollywood white, and everything in between. What's the best color for you? Only you can say.
Some people opt for a "smile makeover" that uses small irregularities in the spacing and color of teeth to create a more "natural" look. Other folks want a perfectly even, brilliant white smile that dazzles the eye. Still others are looking to match or restore the smile they once had — perhaps even re-creating a signature gap between the teeth. As long as there are no other dental issues involved, the choice is yours.
So if you're unhappy with your smile — or if you feel it doesn't reflect the person you "wannabe" — why not talk to us about a smile makeover? Just call our office to schedule a consultation. You can learn more about this topic in the Dear Doctor magazine articles "Beautiful Smiles by Design" and "The Impact of a Smile Makeover."